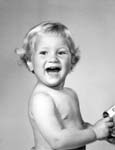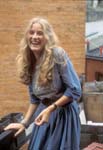 For the 50 year birthday of my wife, Vibeke, I made a PowerPoint presentation of her entire life for the guests at her birthday party. Vibeke is an amazing woman, extremely caring and giving and at the same time full of joy and fun. In these pictures from every year of her life I try to capture her many moods. However, most of her long hours of tireless emotional nurturing of people - both inside and outside the immediate family - is not easy or too private to capture photographically. Yet those are the very unrecorded pictures which actually would best show her deeper beauty. Ever since I met her in 1977 I have never become tired of photographing her beauty. The 1000 photos here are shown chronologically after what year they were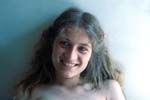 taken, but are not chronological within each year.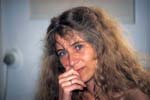 My criteria: only pictures in which Vibeke appears herself are included....not the many of our children or friends!